Från Malmö pres. Royal Republic
This event contains digital content (live streaming or video on demand)
EVENT INFORMATION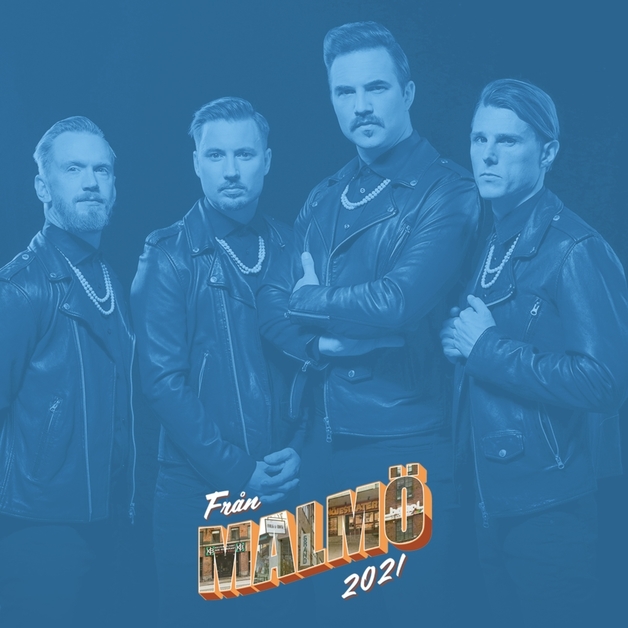 FRÅN MALMÖ presents ROYAL REPUBLIC - GREATEST HITS (… & GETTING ALONG)
A digital concert from KB in Malmö on Saturday, April 17th at 21:00 CET.
THAT'S IT!!! Our stage craving has got the better of us, and we have no choice but to surrender. The powers that be have enabled us to put on another dance explosion from the stage at KB in Malmö.
Royal Republic - Greatest Hits (… & Getting Along) is exactly what is sounds like. We'll be performing every Royal Republic song that has a music video attached to it, & "Getting Along" - which has for mysterious reasons unknown to us been our most streamed song for the past five decades… This also means that we'll premiere the latest singles "Superlove" and "Magic" on stage!
We've repeatedly been told that we are a great liveband. The downside of being in the actual band is that we never get to see the show, so this time we thought it would be cool to do just that! We're gonna be watching, chatting and groovin' alongside ya'll! Who knows, maybe things will get crazy and we'll pop an ice tea. Either way, should be entertaining!
We're not gonna miss this one, and neither should you or your zoom-friends!
WE. CAN'T. WAIT. to play for you!
Get your tix, and we'll see you on Saturday April 17th! Rock!
- Royal Republic

SVENSKA:
Detta är en streamkonsert från KB med Royal Republic. Sändningen börjar kl. 21:00 lördag 17 april.
Ett år efter att Royal Republic och KB slog sig samman och båda gjorde sin streamingpremiär är det dags igen! Denna gång gör sig bandet redo för en gedigen show med ett 'Greatest Hits'-set bestående av samtliga musikvideosinglar plus låten 'Getting Along'. Det blir då också konsertpremiär för deras senaste singlar 'Superlove' och 'Magic'. Eftersom spelningen bandas i förväg kommer bandet för en gångs skull att kunna titta på sitt eget gig live. Detta betyder att medlemmarna kommer att vara med och chatta med fansen live under sändningen kl 21:00, lördag den 17 april!